Music Quest: 2011 is our attempt to judge music that is critically acclaimed but has not been judged by us, and therefor has never truly been reviewed. We will focus mostly on music that is from the 90's and up. These will be albums we are listing to for the first time and artists that we don't know much about, therefore we can give a true unbiased review. 
Review: 
Flying Lotus: Cosmogramma
Four Stars:
 Pretty slick electronica. Works well as music that plays through a sound system, not merely as background music. It mixes classical music (harp anyone?), ping pong sounds, and a crap load of other ones. Deserves to be listened to like a fine glass of wine. Not really the filthiest of the genre, but good nonetheless. It mixes fairly experimental sounds and creates something very listenable (unlike a lot of experimental music) and enjoyable (also unlike a lot of experimental music). 
Review: 
Frank Ocean: Nostalgia, Ultra.
Frank Ocean's debut mixtape arrives with a bang (insert sex joke here). 
Unique in the sense that the sentence structure borders on something along the lines of astral, with singing that comes off casual and grounded in reality. The album comes off as fresh in a somewhat crowded genre between the likes of The Dream and Drizzy Drake.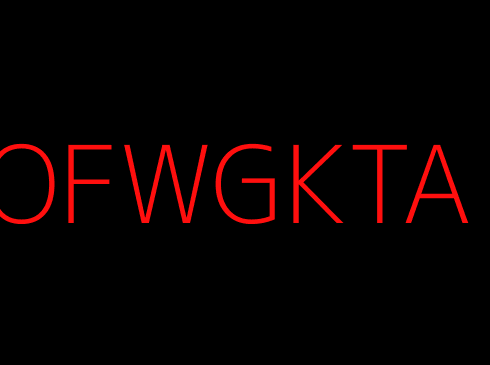 Frank Ocean is part of the group OFWGKTA, which means Ostentatious Fuzzy Wrists Gulp Knitted Toxic Airplanes.


Just kidding, that'd be a stupid name. It really means, Odd Future Wolf Gang Kill Them All. The leader of whom is Tyler the Creator. Yes, that Tyler the Creator. The one of b**ch punching lyrical fame. And in terms of creativity and the world the songs take place, one can definitely draw parallels between the two artists. Nostalgia Ultra isn't the most tasteful album in terms of lyrics, something OFWGKTA is all too good at. The difference is that it isn't hampered by it, and doesn't come off as a bad joke like most of Tyler's stuff.

While not a perfect album, Nostalgia Ultra comes off as an excellent first record. Considering it was released as a free mixtape, it makes one wonder how good Ocean's debut studio LP can be.
Review: Beck: Odelay 
Five Stars:
 Beck truely is a man of many talents, while Odelay seems like a random assortment of anything that beck probably thought sounded weird, almost every song works in an ingenious way. Beck not only attempts to be every genre of music he masters being a mix of folk, rock, pop, rap, electronic, country, and probably any other genre you could think of. He can be summed up by thease lyrics from one of his songs.
[Girl:] "Who are you?"
[Man:] "I'm the enchanting wizard of rhythm."
[Girl:] "Why did you come here?"
[Man:] "I came here to tell you about the rhythms of the universe"
Five Stars:
Dubstep meets songwriting. 

In James Blake's self titled debut LP the singer-songwriter is able to pull off warm, minimalist songs with a dubstep bass and classical piano orchestration. Much like Justin Vernon or Thom York, James Blake is pioneering a new art of singer-songwriting. One where the voice of the singer becomes more of a distortable/changeable instrument than ever before. Along with giving them more control than ever to create the distinct music they want by recording it all themselves with little to none backing of a band.
Review: Radiohead: OK Computer
Three Stars: 
This album is at many top ten lists and honestly i did not enjoy it that much. I cant help but feel most of the album is filler and yes it sets a mood for whatever in the style of a Pink Floyd mixed with Moby but it all comes across as 
boring and 
whiny. I'm not saying its bad, if your in the right mood... I did like the track Lucky. 
Review: The White Stripes: Elephant 
Four Stars: The White Stripes seems to have an understanding of basic old school blues and classic rock rhythm that seems to have been lost as time goes on. It is also very impressive considering there is only two of them. But to be fair there is a couple of tracks that seem to be worthless especially the last song, which I don't care if i don't get the message on that last one its not a good song. "I'm always worried about becoming satisfied, if you become satisfied then your sort of just die." - Jack White 
Three Stars: 
The new album that the Chili Peppers have put out is sadly a little too similar to their previous works.While there are some notable songs on there such as the title song and Look Around, I cant help but feel they played it safe. Their other album with a new guitarist Blood Sugar Sex Magik while that was not recieved positively by all, it did take a chance. This one while solid overall make you think that their new guitarist didnt have near the influance that Navarro did back in the day.